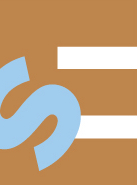 xpressive Sandwork is a trans-cultural, non-verbal method of therapeutic care for situations in which individual psychotherapy is not available. It is based on the work of volunteers who are trained by certified IAES trainers and who are supported by the latter throughout the project. The method itself is an adaption of
Margaret Lowenfeld's
World Technique and
Dora Kalff's
Sandplay Therapy and is based on the theoretical foundations of
C.G. Jung
. It is especially designed for emergency situations, disaster settings and long term interventions in vulnerable communities.
Its goal is to help children and adults activate a process of psychological self-regulation, using their own creative potential.
Expressive Sandwork
is a resource-oriented therapeutic method for children from age 5 to 15. It has been implemented successfully in ten countries of four different continents, in public and private institutions. Expressive Sandwork is based on free symbolic play, it is non-invasive, non-directive, non-verbal and therefore particularly intercultural: a wide range of children's needs can be met. Expressive Sandwork is based on voluntary work: it is efficient, replicable, and sustainable.